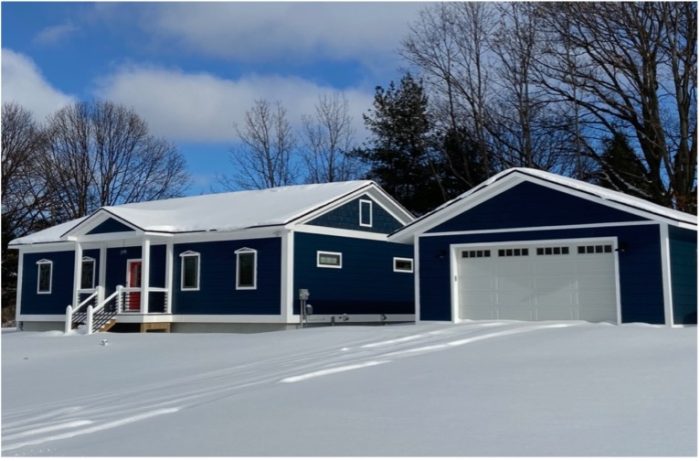 Four years ago, I completed construction of a high-performance, all-electric home in Northern Michigan (IECC climate zone 6A). I've been living here with my family full time since then and it has provided a great opportunity to reflect on what we would do differently were we to do it again. I came up with a list of six things.
1. Attach the garage
In the middle of winter in cold climates there's something to be said about pulling into a garage and walking right into your house instead of going back outside again. It is a huge plus, particularly in the winter when bundling up young kids or unloading groceries.
But I was sweating over the risks from car exhaust and chemicals being pulled into the house. I was also worried about energy performance and thermal bridging from some of the structural components.
However, these are manageable with diligent air-sealing, treating the demising wall as an exterior wall, and utilizing a whole-house ventilation system. If I were to do it again, I would attach the garage directly or through a breezeway.
2. Prioritize embodied carbon
When designing the house, I was aware of upfront carbon but didn't prioritize it—I had tunnel vision on operational carbon. Since then, I've seen some compelling analyses showing there's a significant carbon debt to pay off on day one from the embodied carbon, and it may not be easily paid off with operational carbon savings over the lifetime of the building.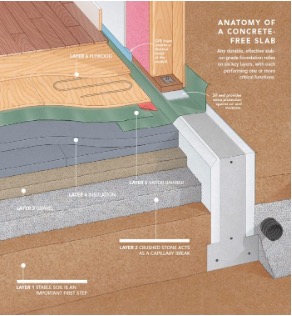 If I were to do it again, I would identify and implement carbon reducing strategies using the BEAM estimator. I would expect the analysis to be consistent with other homes that show concrete foundations as the largest contributor. Since I built my house, I've been really drawn to concrete-free (or…
Weekly Newsletter
Get building science and energy efficiency advice, plus special offers, in your inbox.
This article is only available to GBA Prime Members
Sign up for a free trial and get instant access to this article as well as GBA's complete library of premium articles and construction details.
Start Free Trial
Already a member? Log in