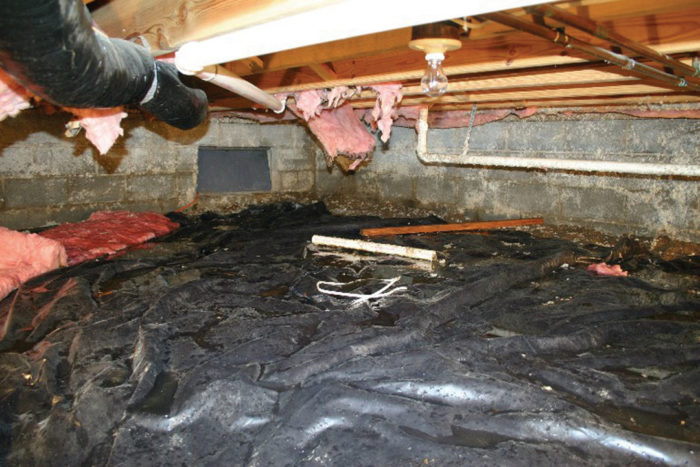 Residential foundations vary widely from one corner of the U.S. to another. Builders in some regions love basements, while builders in other regions swear by slabs on grade. Although most builders have a theory to explain these regional preferences, the main reason for these variations is habit, not logic. In areas of the country where basements are rare, there usually aren't any technical barriers to building basements; and up north, where basements rule, it's perfectly possible to build on a slab.
Slabs have several virtues: they are inexpensive and they keep all of a home's living area above grade, away from dampness and mold. Basements also have their virtues: they keep plumbing pipes from freezing, provide a good place to install a furnace and run ductwork, and provide a useful area for storage.
Crawlspaces cost almost as much as a basement, with none of a basement's advantages
Crawlspaces are more of a puzzle, and it's hard to come up with a reason to like them. I'm sure that as soon as this blog is published, a builder from North Carolina will write in with an eloquent defense of the crawlspace. I don't have a dog in this fight, however, so if you really want a crawlspace, go ahead and build one. Just be sure you get the details right.
If you're perverse, and you want to build a damp, moldy, nasty crawlspace, just do two things: insulate the crawlspace ceiling with fiberglass batts, and vent the crawlspace to the exterior. If you live in the Southeast, within a few short years the fiberglass batts will begin to hang down at odd angles like drunken stalactites. Every summer, the open vents will introduce huge amounts of moisture into the crawlspace. You'll end up…
Weekly Newsletter
Get building science and energy efficiency advice, plus special offers, in your inbox.
This article is only available to GBA Prime Members
Sign up for a free trial and get instant access to this article as well as GBA's complete library of premium articles and construction details.
Start Free Trial
Already a member? Log in