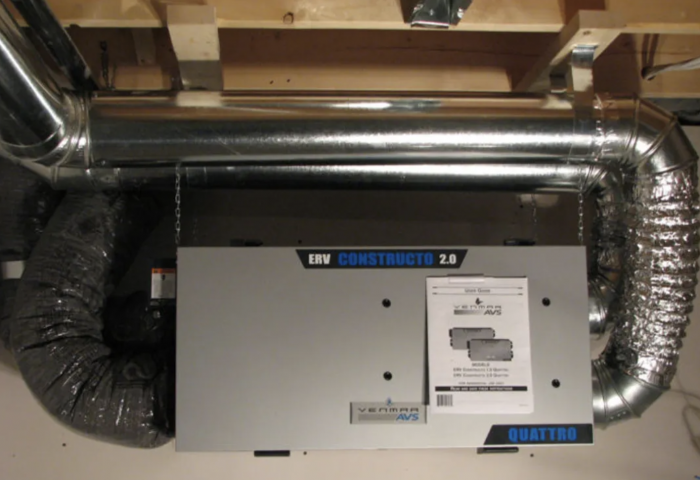 In my post last month, I argued against the idea that cold sheathing ultimately destroys double-stud walls. The same bound-to-fail argument is made if a house has less than exemplary ventilation or poor air-sealing. This last idea seems somewhat plausible, but I don't have any poorly sealed houses for comparison, so I'm going to leave it in the undecided category.
Will poor ventilation doom a double-stud wall? Would you believe that the wall I showed last month as a Gold Star example is from a house with significant ventilation shortcomings? It is. The house lacked bath fans and the ERV, although itself properly sized, was installed with undersized ducts and overly long runs. I spotted the issue because I commissioned the system; I discovered that out of the 110 expected CFM I was only getting about 46. Add to that the fact that the clients had a number of large house plants, a few dogs, they cook a lot, and there were no bath fans. In short, it was a perfect-storm scenario. However, the data does not suggest inevitable failure: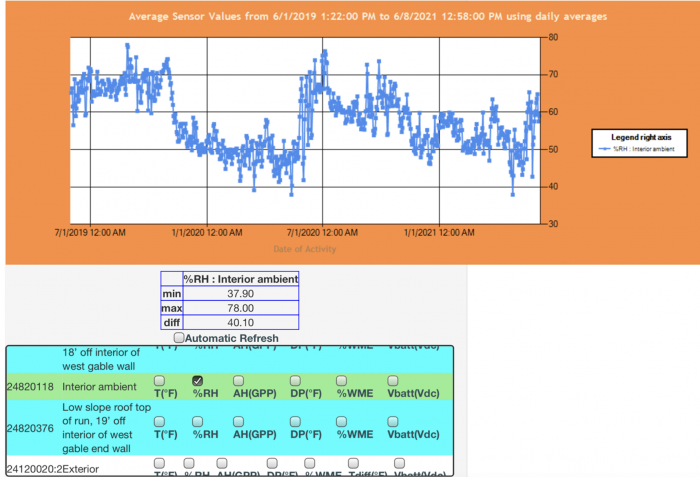 Humidity levels are above ideal, but they could be much worse. Now take a look at these changes in indoor humidity levels: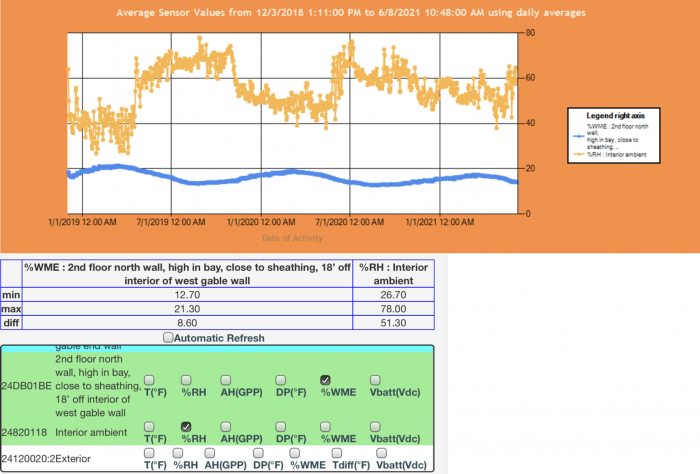 Note that the first four months are during construction, when the envelope is not sealed and the ventilation system is not operating optimally, which is why the humidity levels appear out of range.
It turns out you can have double-stud walls and inadequate ventilation without catastrophic results. I'm not advocating for tract builders to start building double-stud walls because there's a fair amount of nuancing  to make it work well. And I'm not trying to sell anyone on my preferred wall assembly; I'm just sharing some of what I've learned from the sensors I put in the houses…
Weekly Newsletter
Get building science and energy efficiency advice, plus special offers, in your inbox.
This article is only available to GBA Prime Members
Sign up for a free trial and get instant access to this article as well as GBA's complete library of premium articles and construction details.
Start Free Trial
Already a member? Log in