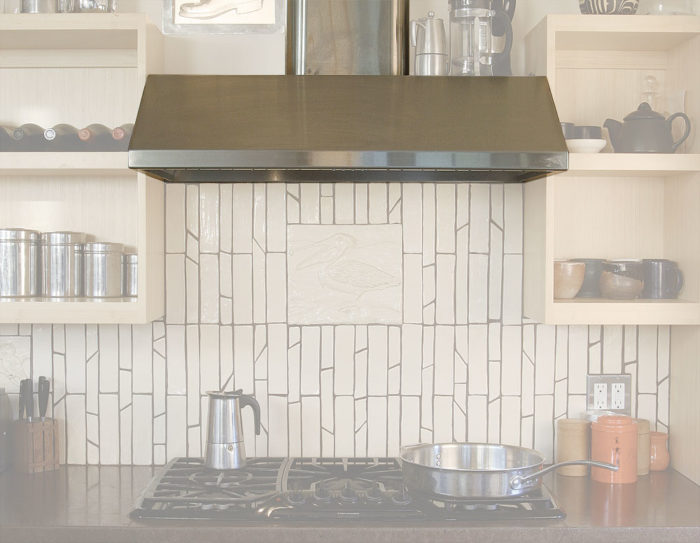 When Cheryl Morris moved into her new home, she realized that the kitchen exhaust fan was probably too powerful. Whenever she turned on the 1,200-cfm fan, strange things happened. "It pulled the ashes out of the fireplace, halfway across the room, right up to my husband's chair," she says. Those dancing ashes demonstrate an important principle: Large exhaust fans need makeup air.
The air that fans remove has to come from somewhere
Most homes have several exhaust appliances. They can include a bathroom fan (40 cfm to 200 cfm), a clothes dryer (100 cfm to 225 cfm), a power-vented water heater (50 cfm), a woodstove (30 cfm to 50 cfm), and a central vacuum-cleaning system (100 cfm to 200 cfm). The most powerful exhaust appliance in most homes, however, is the kitchen range-hood fan (160 cfm to 1200 cfm).
Although tightening up homes is a good way to make them more energy-efficient, builders need to remember that plugging air leaks makes it harder for air to enter a home. Every time an exhaust fan removes air from your house, an equal volume of air must enter. If a house doesn't have enough random air leaks around windows, doors, and mudsills, makeup air can be pulled through water-heater flues or down wood-burning chimneys, a phenomenon called backdrafting. Because the flue gases of combustion appliances can include carbon monoxide, backdrafting can be dangerous.
One important way to limit backdrafting problems is to avoid installing a wood-burning fireplace or any atmospherically vented combustion appliance. Appliances in this category include gas-fired or oil-fired water heaters, furnaces, and boilers connected to old-fashioned vertical chimneys or flues. Instead, install sealed-combustion appliances with fresh-air ducts that bring combustion air directly to the burner. Most sealed-combustion appliances are practically immune to backdrafting problems.
Small exhaust fans—those rated at 300 cfm or less—usually don't cause backdrafting problems. Anyone…
Weekly Newsletter
Get building science and energy efficiency advice, plus special offers, in your inbox.
This article is only available to GBA Prime Members
Sign up for a free trial and get instant access to this article as well as GBA's complete library of premium articles and construction details.
Start Free Trial
Already a member? Log in