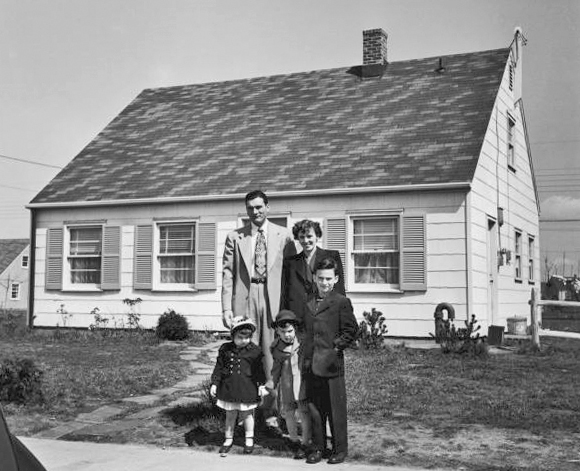 If you own an older Cape Cod home, you have my sympathy. If you're the type of homeowner who regularly tackles DIY projects, you've probably spent weeks chasing air leaks with a foam gun, lying on your back in a cramped attic. And there's a good chance that, in spite of your efforts, your house still suffers from ice dams.
I'm sorry for your troubles. You deserve better.
If you are thinking of building a new Cape, it's not too late to get the details right — as long as you're still at the planning stage.
A Cape is a story-and-a-half design. Most Capes have second-floor bedrooms featuring 4-foot kneewalls and two sections of sloped ceiling. The sloped ceiling sections usually rise to meet a narrow horizontal ceiling in the center of the house. Most Capes have triangular attics behind the second-floor kneewalls and a tiny third-floor attic that is too cramped to stand up in.
Cape-style homes are associated with a famous peninsula in Massachusetts as well as a well-known 17,000-home residential development built in the late 1940s in Levittown, New York. Most of the original Levittown Capes were sold with an unfinished second floor; it was up to the homeowners to figure out how to install insulation up there. You can imagine the results.
What's wrong with a Cape?
The basic problem with a Cape is that most examples have a poorly defined thermal boundary.
Should the triangular attics behind the kneewalls be considered indoor space or outdoor space? From a building science perspective, the answer is clear — these attics should be inside the home's thermal boundary. However, most builders don't have the foggiest idea where the thermal boundary in a Cape belongs. That's why builders and homeowners are always scratching…
Weekly Newsletter
Get building science and energy efficiency advice, plus special offers, in your inbox.
This article is only available to GBA Prime Members
Sign up for a free trial and get instant access to this article as well as GBA's complete library of premium articles and construction details.
Start Free Trial
Already a member? Log in