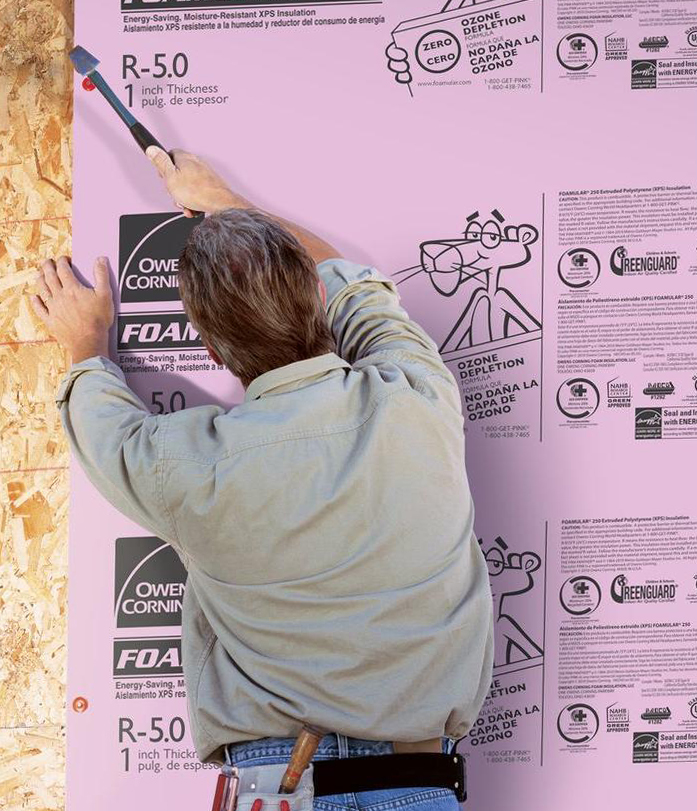 Let's say you've owned your house for several years. Your growing interest in energy efficiency brought you to the GBA web site. GBA taught you that it's a great idea to install rigid foam on the exterior side of your wall sheathing, as long as (a) the rigid foam is thick enough to keep your sheathing above the dew point during the winter, and (b) your walls don't have any interior polyethylene.
You think to yourself, "That's interesting. I wonder if the walls of my house have any exterior foam." So you poke around. Maybe you lift some vinyl siding. Maybe you make an inspection hole in a closet wall. And you discover that (a) your walls have R-5 exterior foam, even though you need at least R-11.25 rigid foam for your Zone 6 walls, and (b) your walls include a layer of interior polyethylene.
Now what?
Three possible approaches
If you're planning to build a new house with exterior rigid foam, you should follow the rules outlined in a GBA article titled Calculating the Minimum Thickness of Rigid Foam Sheathing. That way, your foam will be thick enough, and you won't have any interior polyethylene. Then you're all set.
If you've inherited or purchased a house with too-thin foam, though, the fix isn't easy.
You can take one of three approaches:
Fix everything. This approach is expensive.
Add more exterior rigid foam, and learn to live with the undesirable interior polyethylene.
Adopt an approach I call "harm reduction."
Fix everything
The "fix everything" approach is so expensive that few homeowners will go this route unless they are already planning a gut rehab job and new siding.
To fix the problem of the interior polyethylene, you have to remove the interior…
Weekly Newsletter
Get building science and energy efficiency advice, plus special offers, in your inbox.
This article is only available to GBA Prime Members
Sign up for a free trial and get instant access to this article as well as GBA's complete library of premium articles and construction details.
Start Free Trial
Already a member? Log in