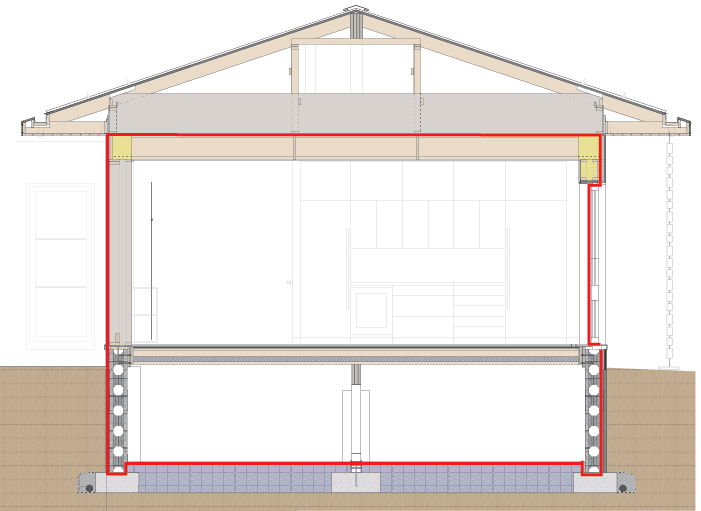 To explain this detail, project manager Ben Bogie runs the equivalent of a verbal pen test, following the air barrier on this net-positive build in New York's Hudson Valley region. He notes the transition from the ICCF foundation wall to the wood-framed wall integrates a two-part method of control for air leakage. First, an EPDM gasket from Conservation Technology is installed beneath the bottom plates (notably, the team decided against acoustical sealant under the gasket, calling it overkill). Second, they tape from the Zip System sheathing—the primary air barrier—with Siga Fentrim tape down onto the foundation waterproofing.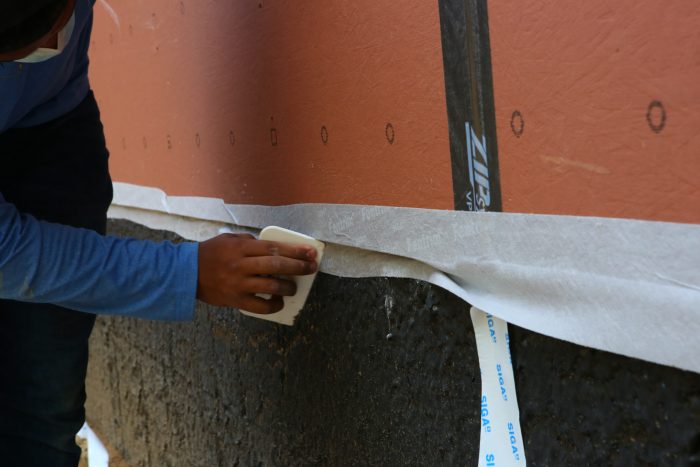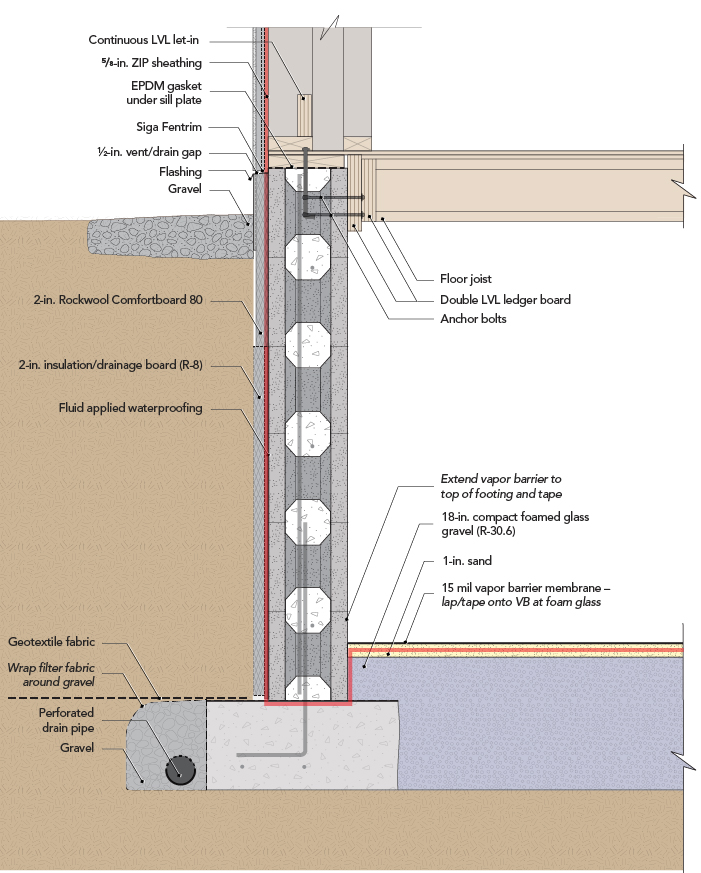 At the ceiling, convention is to stack roof framing on the wall top plates (and then figure out the air barrier). Here, before installing the roof framing, they laid and taped 5/8-in. Zip System panels over the top side of the 14-in. TJI ceiling joists; that's the air barrier. It makes a turn at the ceiling, crosses over it, and essentially comes down the other side—a continuous line in the pen test.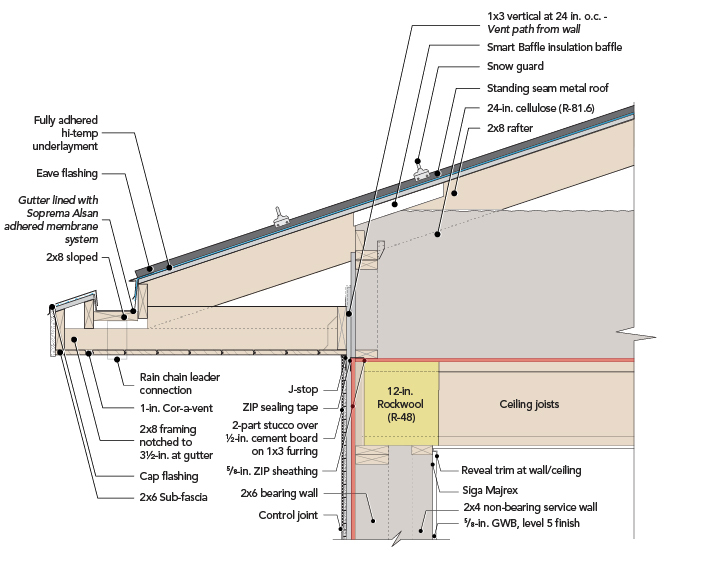 This is a variation on a method Ben used when working with Dan Kolbert in Portland, Maine—they were installing OSB on the underside of ceiling joists for an air barrier. The method used here has a significant advantage. It creates a 14-in.-deep cavity between the TJI joists to use as a service cavity inside the thermal envelope. "With this size cavity the lighting designer and architect can choose whatever kind of lighting system they want," Ben notes, "they are not constrained by a small space. Plus, we don't have to do a bunch of tedious air-sealing around wiring and can lights."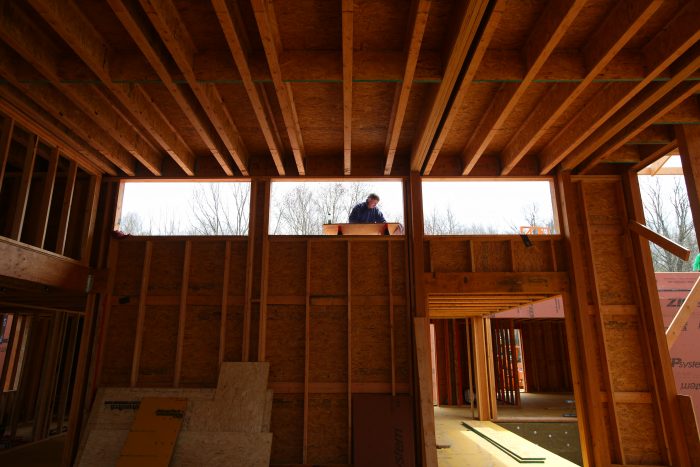 Using Zip panels or OSB in this location is…
Weekly Newsletter
Get building science and energy efficiency advice, plus special offers, in your inbox.
This article is only available to GBA Prime Members
Sign up for a free trial and get instant access to this article as well as GBA's complete library of premium articles and construction details.
Start Free Trial
Already a member? Log in