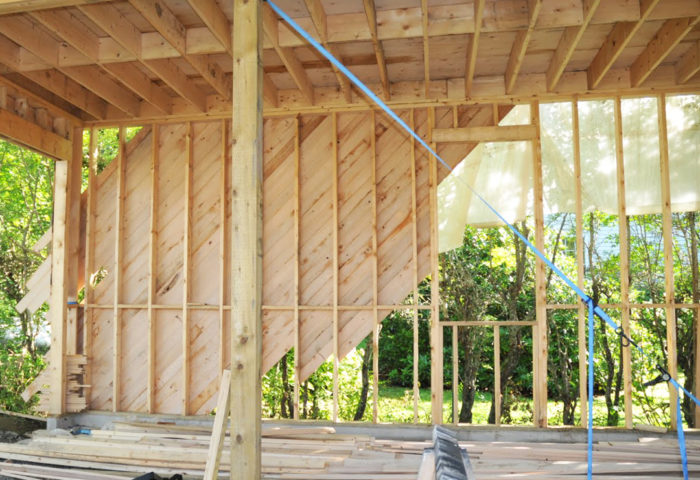 For the past 30 years, the majority of new homes in the U.S. have been built with wood-framed walls sheathed with oriented strand board (OSB). Most builders are so comfortable with OSB wall sheathing that they never consider using an alternative material.
In fact, a wide range of materials can be used to sheathe a wood-framed wall. In addition to OSB, builders can choose plywood, fiberboard, rigid foam, diagonal boards, and fiberglass-faced gypsum panels. If you're a dyed-in-the-wool OSB user, it might be time to consider some of the available alternatives to OSB.
It's sheathing, not "sheeting"
Before we compare different sheathing materials, we need to clear up a common misconception. Plywood and OSB are examples of sheathing, not "sheeting." The word comes from the verb "to sheathe," which means to encase something in a protective covering (as a dagger is protected by a leather sheath).
Builders who talk about "sheeting" apparently assume that the word is derived from the word "sheet" (as in, "a sheet of plywood"). These builders are wrong.
Sheathing serves many functions
No one has yet invented the perfect sheathing material. Ideally, a sheathing material should:
meet code requirements;
be affordable;
be strong enough to brace a wall (provide racking resistance);
hold nails and screws well without being so dense that nails and screws have a hard time penetrating the material;
be airtight (or able to be rendered airtight fairly easily);
be vapor-permeable;
be easy to install quickly;
be a "green" material that can be produced locally from recycled or renewable raw materials.
If you know of any material that complies with these properties, send me an e-mail.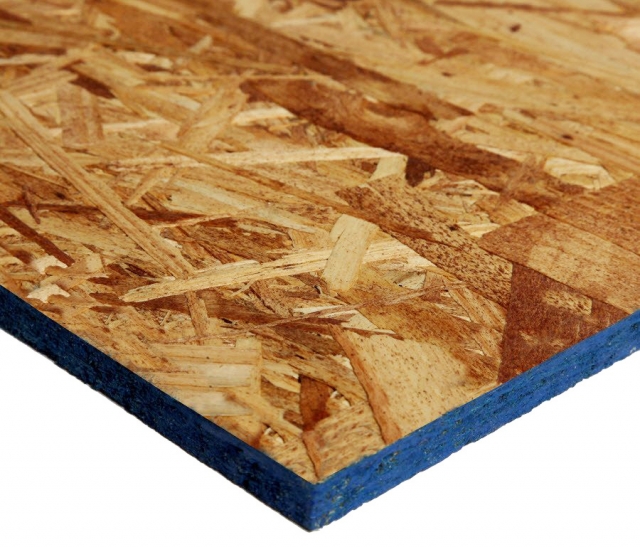 OSB. OSB panels are made of large wood chips and glue. OSB is strong enough for wall bracing, and holds fasteners well. The main advantage of…
Weekly Newsletter
Get building science and energy efficiency advice, plus special offers, in your inbox.
This article is only available to GBA Prime Members
Sign up for a free trial and get instant access to this article as well as GBA's complete library of premium articles and construction details.
Start Free Trial
Already a member? Log in